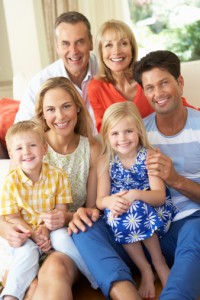 What's the best way to choose a Mt. Holly, NJ family dentist?  The American Dental Association outlines several key items to look for, and all of them are at the offices of Mt Holly Family Dentistry.
Doctors H. William Greenburg, Julie J. Ko-Kim, Adam Cygler and Vrishali Govitrikar combine varied backgrounds to achieve compassionate patient care for the entire family.  They invite you to look into their website, read and listen to online testimonials and to come to the 08060 dentist's office to discuss your concerns and goals.
Your best Mt. Holly, NJ family dentist is highly-skilled
Your family deserves precise dental care. From basic exams, x-rays and cleanings to restorations such as crowns and dental implants to cosmetic improvements such as teeth whitening and veneers, your best Mt. Holly, NJ family dentist will evaluate the health of your teeth and gums and even address whole health issues such as sleep apnea, snoring, headaches and orthodontics.
Diagnostic tools, materials and most of all, skill and credentials, should be up-to-date. Look for membership in professional associations such as the American Academy of General Dentistry and the American Dental Association. Dentists should participate in advanced training such as at the Las Vegas Institute for Advanced Dental Studies.
Your best 08060 family dentist stresses availability and comfort
Be sure your new 08060 dentist has plenty of treatment hours, including evenings, to accommodate busy family schedules. Ask about fees, payment schedules and accepted Mt. Holly, NJ dental insurance plans. When a dental emergency arises, who is available to respond quickly and personally to your need?
Additionally, tour theoffices. Are the treatment rooms comfortable and inviting with patient amenities such as TVs? Is the staff open to questions, and do they emphasize patient teaching? Your best Mt. Holly Family dentist must offer sedation dentistry to relax and control discomfort.
Your best Mt. Holly, NJ family dentist delivers a wide range of services
Just as each patient, whether child, teen adult or senior adult, has varying oral and systemic needs, the family dentist you select must be prepared to fully address those issues.
Preventive services should include:
exams, digital x-rays and other imaging, and hygienic cleanings
periodontal treatment for gingivitis and advanced gum disease
oral cancer screenings
modern tools such as DIAGNOdent lasers and intraoral cameras to diagnose and treat decay
bite checks
mouthguards for bruxism, sports and snoring
Restorative services should include:
natural-looking full and partial dentures
porcelain crowns
fixed bridgework
dental implant restorations
tooth-colored fillings
Cosmetic services should include:
orthodontic options such as Invisalign clear aligners or Six-month Smiles
in-office and at-home teeth whitening
composite resin bonding
complete smile makeovers
cosmetic work previews such as Smile Vision
Contact Mt. Holly Dentistry to explore their popular dental practice
Don't hesitate to contact Doctors Greenburg, Ko-Kim, Cygler and Govitrikar for a personal appointment to discuss their services and practice philosophy. They will be answer your questions and to get you and your loved ones on track for excellent dental health.