Dental Checkups and Teeth Cleanings – Mt. Holly, NJ
We Can Keep Your
Smile in Great Shape
If you haven't visited your dentist in a while, you're not alone. An estimated two-thirds of American adults don't see their dentist every year as they should. This is a shame, since they're missing out on the benefits of having a healthy smile that regular dental checkups can provide. Besides evaluating your mouth for problem-areas, our team can give you a dental cleaning, which removes built-up plaque and leaves your smile shining brightly. If it has been more than six months since your last dental checkups and teeth cleanings in Mt. Holly, NJ, don't hesitate to contact us and set up an appointment.
Why Choose Mt. Holly Family Dentistry for Dental Checkups and Teeth Cleanings?
We Accept Dental Insurance
Checkups & Cleanings for Children & Adults
Friendly & Experienced Dental Team
What Can You Expect During Your Dental Checkup?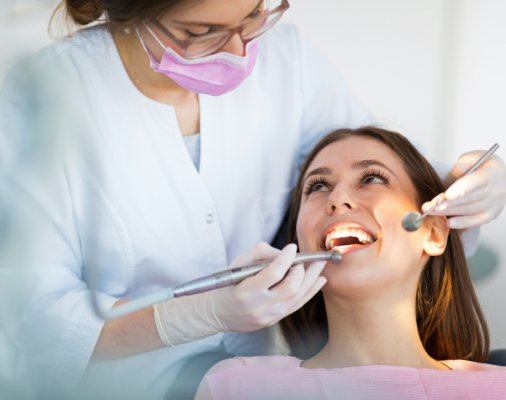 For the checkup portion of your visit, one of our dentists will give your mouth a complete examination. They will check every tooth and area of gum tissue for any problems, like tooth decay, gum disease, or oral cancer. Then, they'll take detailed X-rays to determine whether there are any issues that can't be spotted by the naked eye, like problems with your tooth roots or decay in between your teeth. Once these images have developed, we'll share our discoveries with you and discuss any issues we find. We can then get to work on creating a personalized treatment plan if necessary.
What Can You Expect During Your Teeth Cleaning?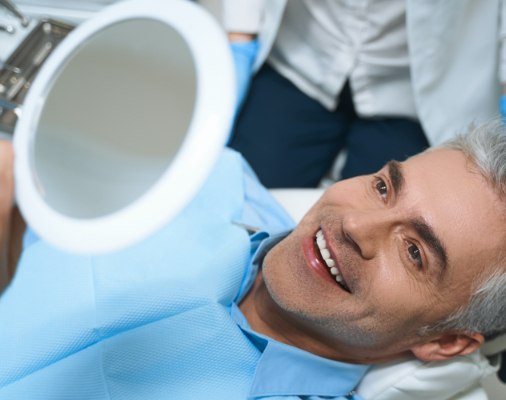 After you're finished with our dentists, one of our dental hygienists will take it from there. They'll use specialized tools to remove dental plaque and accumulated deposits of its hardened form, calculus, from your teeth and gumline. Plaque is a soft, sticky film made of bacteria and food particles that constantly forms on your teeth. Daily brushing and flossing are normally enough to get rid of it and prevent it from hardening into calculus, but neglecting your oral hygiene habits allows calculus to thrive. Bacteria in this substance can then erode your tooth enamel, causing cavities, and irritate your gum tissue, resulting in gum disease. In addition to removing harmful bacteria from your mouth, regular dental cleanings can also rid your enamel of surface stains and leave them practically sparkling.
Why Are These Appointments So Important?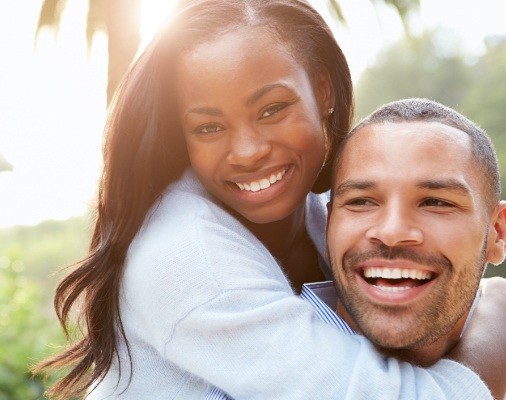 If you already brush and floss every day and your teeth never bother you, do you really need to come in for biannual checkups and cleanings? Yes! The truth is that oral health issues like gum disease and tooth decay often don't present any symptoms until irreversible damage has already been done. If you start to feel pain in your teeth or gums, it's usually too late to avoid extensive and costly treatment. That's why we recommend one of our dentists examine your mouth for problems so we can treat them while they're still easy to deal with.
In the grand scheme of things, dental cleanings are just as important. Bacteria in plaque and tartar can lead to all sorts of oral health problems, which may then translate to overall health problems. Gum disease in particular has been linked with other conditions such as type 2 diabetes, heart disease, osteoporosis, and birth complications in pregnant women. Keep your general health in good shape by visiting us twice a year for checkups and cleanings!