Invisalign® – Mt. Holly, NJ
Create a Straight, Healthy,
and Beautiful Smile
In the past, attaining straight teeth meant spending months or years with metal brackets and wires. Today, patients have a variety of options that are faster, more comfortable, and cosmetically flawless. At Mt. Holly Family Dentistry, we offer a wide range of preventive, restorative, and cosmetic dentistry services to deliver healthy, flawless smiles, including Invisalign in Mt. Holly, NJ. If you want to learn more about straightening your smile with Invisalign or any of our other smile perfecting treatment options, call to schedule a cosmetic dentistry consultation in our Mt. Holly dental office today! During your consultation, we'll help you determine whether or not Invisalign is the right option for you and create a personalized treatment plan.
Why Choose Mt. Holly Family Dentistry for Invisalign®?
We See Patients
of All Ages
Dental Insurance-Friendly Dental Office
Passionate Team
of Dentists
How Does
Invisalign Work?
Invisalign uses a series of clear alignment trays to shift your smile into a more desired position. Each set of aligners is created to bring your teeth one step closer to being perfectly straight. You'll wear them for about two weeks at a time, exchanging them for the next series in your treatment after that time has passed. Every six to eight weeks, you'll visit our dental office for dental checkups. During these examinations, we'll monitor the progress of your smile to ensure your teeth are moving according to plan.
Indications for Invisalign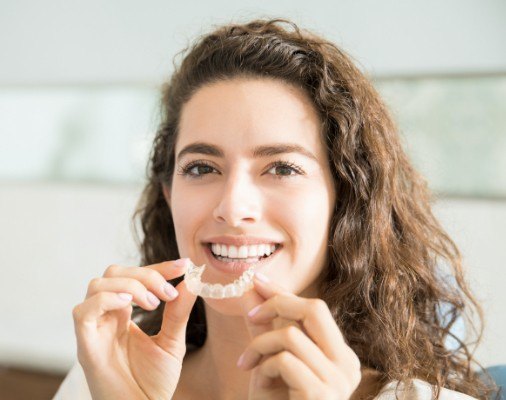 Virtually anyone with mildly to moderately misaligned teeth could benefit from Invisalign treatment. However, in certain severe cases, we may recommend traditional braces instead. Invisalign can fix many problems with your dental alignment, such as:
Crowded Teeth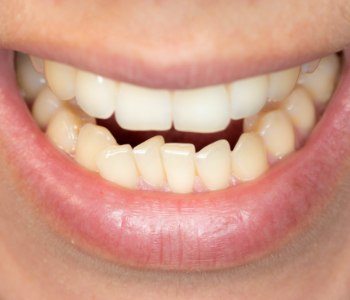 Overcrowded teeth are difficult to clean with tight spaces where bristles and floss struggle to reach. We can make your teeth align perfectly so that bacteria and plaque have nowhere to hide.
Gapped Teeth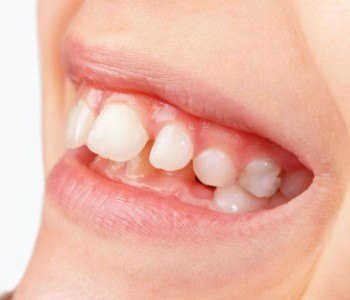 Having crowded teeth can mean more cavities or infections, but so can gapped teeth. Food particles and plaque can gather in the spaces between teeth. Plus, these spaces are often seen as visually unappealing.
Bite Alignment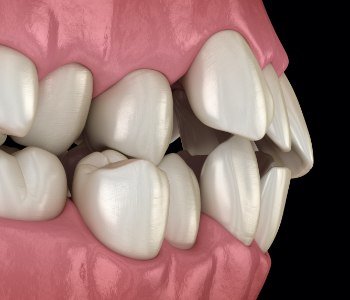 When the upper and lower teeth don't match up properly, it can lead to pressure on the jaw joint, jaw pain, headaches, and fast tooth wear. Whether you have an overbite, underbite, or crossbite, Invisalign can correct the issue.
Benefits of Invisalign
While Invisalign isn't perfect for every patient, there are a number of benefits you can expect if you decide that Invisalign is the right treatment to meet your needs, including:
Saved time– you will complete treatment in just 8 to 18 months, with fewer visits throughout the course of your Invisalign plan
Cosmetic appearance– you won't be hiding your mouthful of metal brackets and wires during treatment with clear, plastic alignment trays
Comfort– anytime you move teeth into a new position, there will be some discomfort, but without brackets and wires to irritate soft oral tissue, Invisalign treatment may be significantly more comfortable
No hassle– you can keep eating all your favorite foods and brush and floss your teeth as usual with Invisalign, because you can simply remove your aligner beforehand
Caring for Your Smile with Invisalign Treatment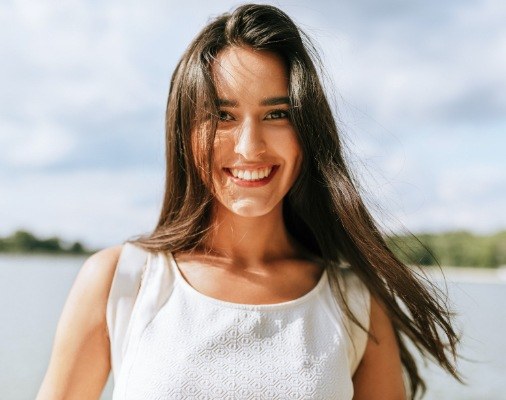 Compared to conventional braces, maintaining your oral health with Invisalign is simple! When you wake up and before you go to bed, remove your aligners and rinse them off with lukewarm water. NEVER use hot water, which could warp the plastic. Take a few moments to gently clean your aligners with a toothbrush without toothpaste, since that could be abrasive to the trays. Regularly cleaning your aligners will prevent food and plaque from building up and causing oral infections.
Every time you eat or drink anything other than water, take your aligners out. After you're finished, brush and floss to prevent not only infections, but bad breath and discoloration of your aligners.
Understanding the Cost of Invisalign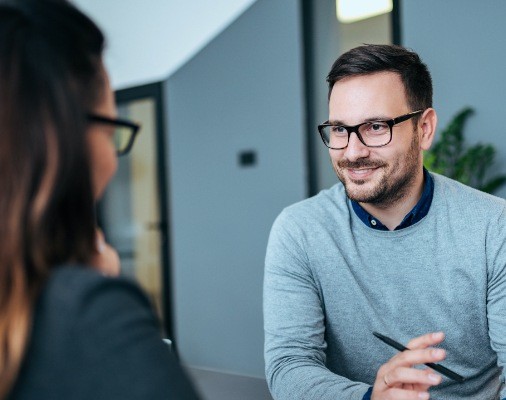 No two sets of teeth are exactly alike, which means that treatment varies from patient to patient. As a result, the costs of Invisalign treatment will also differ, depending on factors like your age, the severity of your case, and your diligence about keeping up with your treatment plan. Ultimately, the best way to determine how much straightening your smile will cost is by coming in to see us for an Invisalign consultation.
Learn More
Factors That Affect the Cost of Invisalign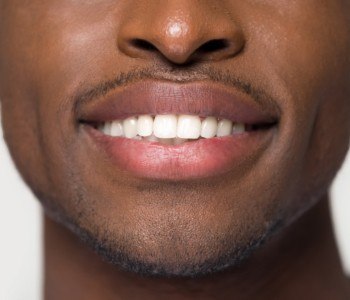 While Invisalign is not capable of treating 100% of orthodontic issues, it can resolve more problems than ever before, thanks to how advanced the system has become over the past couple decades. Since it's a highly personalized treatment, your costs will be tailored based on your specific orthodontic needs.
For example, if you need to straighten both arches (more common) instead of one arch, your costs will generally be higher. If the movements your teeth need to make are particularly complex, treatment is generally longer and requires more aligners to resolve.
Are DIY Aligners Cheaper Than Invisalign?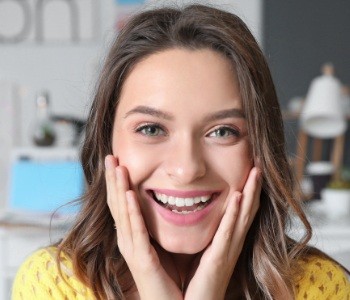 If you're looking for the cheapest and quickest option for straightening teeth, options like DIY aligners are available. Not only do they cost less, but they generally take less time compared to services like Invisalign, especially for very minor cases.
With that said, it's not something we recommend mainly because of the do-it-yourself approach that these options ask asks of its patients. Additionally, there is virtually no oversight performed by a dental professional, which means if things go wrong, the patient is to blame. If the process isn't followed properly, it could even lead to serious issues with your smile and bite.
Invisalign, on the other hand, guarantees that you'll be working with a doctor not only in-person, but throughout your entire treatment process. The aligners are also designed by Invisalign themselves, ensuring the most accurate product possible. When you want both peace of mind and exceptional customer service, Invisalign is the best option.
Does Dental Insurance Cover Invisalign?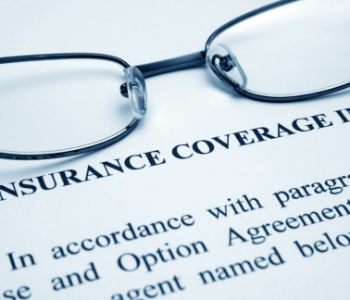 Remember that only certain dental insurance plans will provide any type of coverage for orthodontic treatment. Even if they do, it's not uncommon for Invisalign to be left out of that plan, but this is not always the case. This is why you should always check with your insurance provider directly, a process our team can help facilitate. You may also want to consider using funds from an FSA, if you have one, to help cover your costs.
Options for Making Invisalign Affordable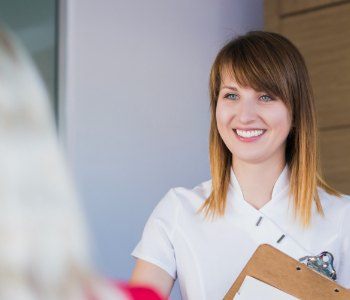 Even if you don't have dental insurance, there are other options available to you that make dental care more affordable. For example, if you can't afford to pay for more expensive treatments like Invisalign upfront, our team members will recommend an in-house payment plan that lets you make monthly installments towards your care. Whenever you're ready to learn more about the treatment process, don't wait to give our dental office a call and schedule a consultation!
Invisalign Frequently Asked Questions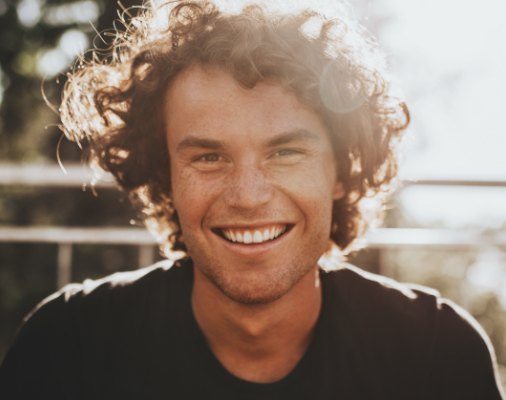 Whether you are straightening your teeth independently or as part of a smile makeover, it is always important to get the facts before beginning dental or orthodontic treatment. That is why our whip-smart staff here at Mt. Holly Family Dentistry has collected some of the most common Invisalign questions and answered them below. We hope this key information helps you decide whether you are interested in pursuing Invisalign treatment.
Does Invisalign treatment hurt?
Thanks to their smooth, plastic form, Invisalign aligners are significantly less likely to irritate your gums or the inside of your cheeks compared to metal braces. You will also never have to worry about broken metal wires scratching the inside of your mouth! The only discomfort you may feel during Invisalign treatment is mild soreness when you begin wearing a new set of aligners. However, this is a sign that the aligners are working! As your teeth adjust to the pressure, any soreness will quickly disappear in just a few days.
I had metal braces in the past. Can I still benefit from Invisalign?
If you wore metal braces many years ago but are currently unhappy with your smile, you may be able to benefit from Invisalign. Teeth can slowly shift over long periods of time, even after traditional orthodontic treatment. Fortunately, you do not have to repeat your high school or young adult experience with metal braces! Trade the brackets and wires for Invisalign clear aligners this time around and maintain your professional appearance while straightening your teeth. Your boss and coworkers will likely not even notice that you are wearing Invisalign trays!
Is Invisalign plastic safe to wear?
You can rest assured that Invisalign is a perfectly safe way to achieve a beautiful, straight smile. In fact, over 9 million people have already straightened their teeth with this innovative orthodontic treatment! Invisalign clear aligners are made from a medical-grade polyurethane plastic that has been approved for long-term use in the body by the U.S. Food and Drug Administration (FDA). In addition, according to the manufacturer, the plastic material does not contain any traces of Bisphenol A (BPA), parabens, latex, phthalates, glutaraldehyde, or epoxy.
Does my insurance cover Invisalign?
If your dental insurance plan covers metal braces, then it will likely cover Invisalign treatment as well. However, every insurance plan is slightly different. If you are wondering "how much is Invisalign?", be sure to check with your insurance provider before beginning treatment.
If you need help understanding the details of your insurance policy, you can also ask us! We proudly accept most major PPO dental insurance plans, including Aetna, BlueCross BlueShield, Delta Dental, and more. Our knowledgeable staff is always happy to help patients navigate the world of dental insurance and maximize their benefits.
Can I smoke while undergoing Invisalign treatment?
Smoking cigarettes while wearing Invisalign will quickly stain the plastic aligners and make them stand out. This is likely the opposite of what you want! If you remove your aligners every time you smoke, however, you may significantly delay treatment completion. If you are a regular smoker and considering Invisalign, now may be the perfect time to quit. Kicking the tobacco habit will boost your overall health and can help pave the way to a straighter smile with Invisalign.