Preventive Dentistry – Mt. Holly, NJ
Keeping Smiles
Healthy
Our team focuses on the bigger picture when it comes to your oral health, like how maintaining a healthy smile can reduce your risk of other conditions, like Alzheimer's, heart disease, and diabetes. We want to educate our patients on these important topics as well so they can make great, everyday decisions for not just their smiles, but their overall wellbeing. By offering this education, paired with routine preventive dentistry in Mt. Holly, NJ, we aim to do right by our patients every time they come to see us!
Why Choose Mt. Holly Family Dentistry for Preventive Dentistry?
Friendly & Personable Dental Team
We See Patients of All Ages
Dental Insurance-Friendly Dental Office
Dental Checkups
& Teeth Cleanings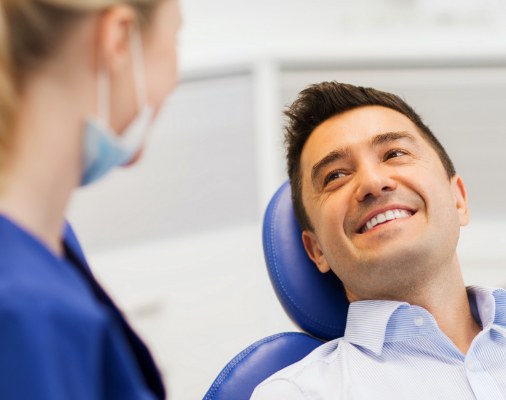 Dental checkups and cleanings are an essential part of maintaining good oral health throughout your life and preserving your smile. First, we'll take X-rays of your mouth and conduct a visual examination of your teeth and gums in search of any warning-signs of oral health problems. Then, we'll thoroughly clear all plaque and tartar from the surface of your teeth to prevent bacteria from accumulating in your mouth. Finally, before you leave, we'll thoroughly polish and floss your teeth to leave your smile feeling healthy and refreshed until the next time you see us.
Learn More About Dental Checkups and Cleanings
Nightguards
for Bruxism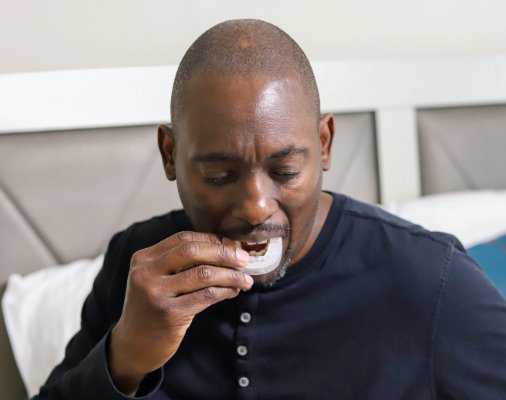 If you unconsciously grind or clench your teeth due to stress, out of habit, or while sleeping, you are suffering from a common oral health condition known as bruxism. About 1 in 3 patients experience some level of bruxism, and it is more common among women. Many patients experience this unconscious teeth grinding and clenching from the time they are children.
Bruxism is often linked to those people who are anxious, aggressive, or competitive. These patients may also have other biting habits like nail biting, lip biting, chewing on pencils or ice, and other objects. In most cases, we will recommend patients wear a custom crafted mouth guard during sleep. These guards allow the jaw to rest in its most comfortable position, reducing the amount of unnecessary jaw movement and protecting teeth from the potential damage of grinding and clenching.
Fluoride Treatments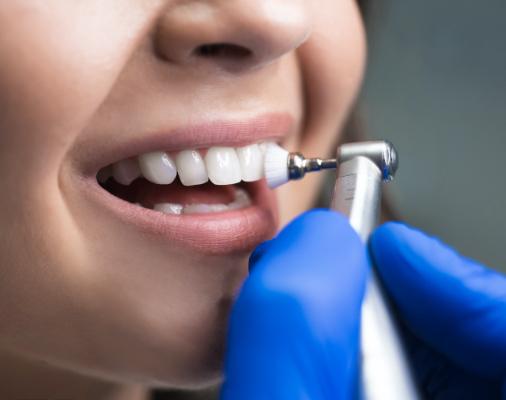 Fluoride is a naturally derived compound that's produced by rocks and found in several different items, like certain fruits and vegetables. Many cities and towns also add it to their water supply because it has been shown to reduce the chances of cavity development by strengthening tooth enamel. If you or your child aren't receiving enough of this mineral in your daily diet, we offer in-office fluoride treatments to protect your pearly whites.
Oral Cancer Screenings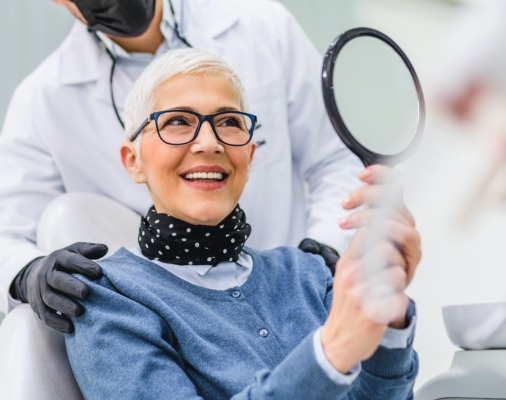 Oral cancer is one of the deadliest diseases, especially when it's left to spread to other areas of your body. Our goal at each of your checkups and cleanings is to keep that from happening, which is why we conduct thorough oral cancer screenings and examine your lips, oral tissues, and throat for any signs of abnormalities. If we do spot anything, we'll refer you for additional testing, just to be on the safe side.
Tooth-Colored Fillings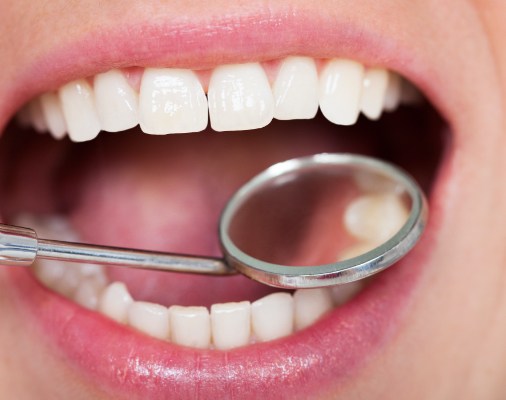 While tooth-colored fillings are typically considered the norm these days, we do still get questions about traditional amalgam fillings from time to time. Most dentists have chosen to use composite resin, tooth-colored fillings almost exclusively as they offer a number of advantages compared with the metallic amalgam alternative including:
Silver fillings are crafted outside the mouth and wedged into position weakening the damaged dental structure. The malleable composite resin filling material fills in small crevices in the tooth and bonds firmly in place, strengthening the tooth.
Silver fillings are held in place with undercuts, grooves, or slots that are drilled into the tooth. Composite resin fillings are formed and bonded directly onto the tooth, so less natural structure is lost in preparation, making tooth-colored fillings a more conservative treatment.
Silver-colored fillings are obviously much more noticeable within the smile. They also stain surrounding dental structure and can even make the rest of the tooth appear darker over time. Composite fillings are obviously more cosmetically appealing, offering a natural looking dental restoration.
There are two main disadvantages to tooth colored fillings. The placement process can present challenges as the tooth being treated must be kept completely dry during filling placement. This may be challenging for certain teeth or patients who have difficulty staying still. Additionally, while most dental practitioners encourage patients to select tooth-colored fillings, dental insurance providers are not as receptive to this change. Many are beginning to cover white fillings at the same rate as other materials, but the majority cover composite resin at a lower percentage, but at least some offer the same coverage for fillings that are visible within the smile line.
Regardless of the insurance benefit associated, the dental community almost unanimously agrees that tooth-colored fillings are the preferred option due to their oral health advantages. Our knowledgeable team members will take time to review your coverage and offer an accurate estimate of any out-of-pocket expense.