Wisdom Tooth Extractions – Mt. Holly, NJ
Promoting Good
Future Oral Health
Wisdom teeth get their name because they typically grow in between the ages of 16 and 25. However, not everyone has third-molars. Some may only have one, while others can have four or none—it all depends on your unique body. While in many cases, wisdom teeth may need to be removed to preserve a patient's oral health down the road, others may be able to grow in with no issues. Because of the variety of wisdom tooth situations, it's important to get a thorough checkup and have a discussion with your dentist to find out what you'll need to do to maintain good oral health with wisdom tooth extractions in Mt. Holly, NJ.
Why Choose Mt. Holly Family Dentistry for Wisdom Tooth Extractions?
We Accept Dental Insurance
Experienced & Caring Dental Team
Nitrous Oxide Sedation Available
When is Wisdom Tooth Extraction Really Necessary?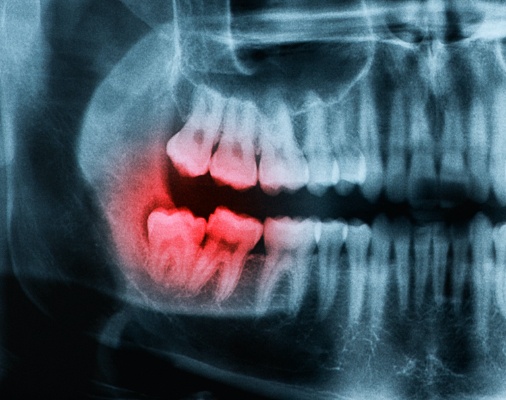 Not everybody needs to have their wisdom teeth removed. But about 85% of people who do have their third-molars need this procedure to preserve their oral health. Here are some of the situations in which we may suggest a wisdom tooth extraction:
There's not enough room in your mouth for them to grow in.
Letting them grow in could result in misalignment.
They have only partially erupted.
They're impacted below the gumline.
You're experiencing intense pain.
The sacs that they form in could develop into cysts and damage the jawbone.
Wisdom Tooth Extraction Aftercare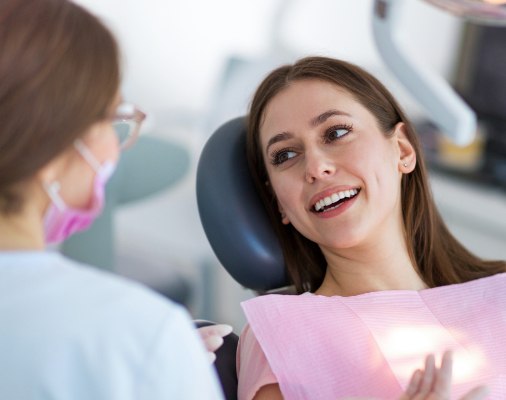 After your treatment, it's important for you to follow these helpful aftercare instructions to minimize pain and speed up your recovery:
Avoid rigorously rinsing your mouth.
Keep the gauze pad over the surgical site for at least a half-hour.
Eat a soft diet while recovering.
Take any prescriptions as directed.
Restrict your activities on the day of your procedure.
Place an ice pack on the outside of your mouth in 10-minute increments to prevent or minimize swelling.