Teeth Whitening – Mt. Holly, NJ
Brighten Your Smile,
Boost Your Confidence
There is research to show that 80 percent of Americans would like to have whiter teeth. That's not surprising. Brilliantly white teeth are certainly noticeable and make a positive impact. In fact, the same research found that a person with a bright smile conveys a message of youth, vitality, confidence and success. Who wouldn't want that? To give you an impressively white smile, the dentists at Mt. Holly Family Dentistry offer both in-office and take-home teeth whitening in Mt. Holly, NJ. No matter which method you choose, your smile will look white and healthy!
Why Choose Mt. Holly Family Dentistry for Teeth Whitening?
Convenient, Professional-Grade Teeth Whitening
Long-Lasting & Fast Results
Experienced Cosmetic Dentists
Teeth Staining and Discoloration
The foods and beverages we enjoy are largely to blame for stains and discoloration that develop over time on teeth. That caffeine boost you get from a cup of coffee in the morning may be what you need to get your engine going, but after years, its rich, dark color can accumulate on the enamel of your teeth and in micro-cracks. The result is a smile that begins to look yellowed. The same can be said for tea, cola, tomato sauce, berries, and chocolate.
Other things that can stain and discolor your teeth include:
Smoking and chewing tobacco
Teeth grinding and clenching
Injury that causes bleeding inside of a tooth
Some antibiotics, chemotherapy and radiation
Aging and genetics
At-Home Teeth Whitening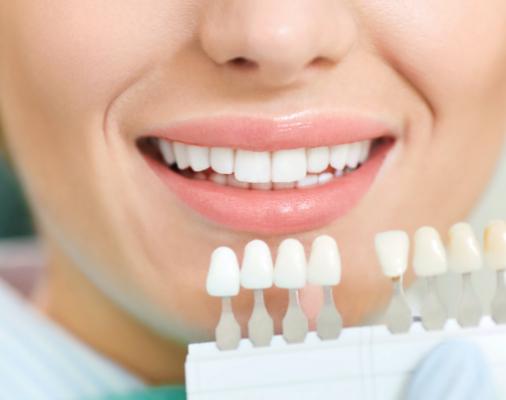 When you choose our take-home teeth whitening kit, we'll give you custom-fitted mouth trays made from impressions of your teeth. Fill the trays with the professional strength whitening gel we give you and simply wear them for the prescribed amount of time that we say. Although full treatment takes about two weeks, you'll begin to see results right away. Take-home whitening is also great for touchups weeks or months after you've had an in-office whitening treatment.
To maintain your new smile after teeth whitening, brushing, and flossing are even more important, because they help to remove the substances that could stain your teeth again. And don't forget to schedule professional dental cleanings, too.