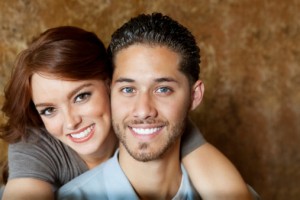 Summer is just around the corner, so now is the perfect time to get your smile ready for the good times ahead. Whether you're planning to take the family to Philly for an educational visit to Independence Hall and a photo op in front of the Liberty Bell, or a vacation on the Jersey shore building sand castles and finding seashells, you want to freely share a smile that reflects your happiness. Come to Mt. Holly Family Dentistry in Mt. Holly, NJ, for teeth whitening and your smile will be as brilliant as the summer sun.
As people age, their teeth tend to become stained and discolored for a variety of reasons, not the least of which is the age old aging process itself. Other reasons are:
Some of our favorite foods and beverages, such as chocolate, tomatoes, carrots, blueberries, coffee, tea, cola and red wine
Chips and cracks in teeth that hide stains from food particles and other debris
Teeth grinding and clenching, which tends to darken teeth's biting edges
Certain medications, such as the antibiotic tetracycline
Smoking and chewing tobacco
Traumatic injury
Teeth Whitening for You
At Mt. Holly Family Dentistry, we have used an at-home teeth whitening system for several years. Our at home tray system uses a professional grade gel that is safe and effective. The custom made tray, which fits snuggly over your teeth is what makes this teeth whitening work well. The gel is held against your teeth where it works without being diluted with saliva or running out into your mouth. Your Mt. Holly dentist will instruct you on how to wear your trays, but typically they are worn for one or two hours every day for 2-3 weeks, possibly longer for stubborn teeth stains.
Call Our Office Today
To have a whiter smile this summer, call Mt. Holly Family Dentistry today and schedule an appointment for teeth whitening. We serve patients from Mt. Holly, NJ, as well as from  Westampton, Hainesport, Lumberton, Springfield, Pemberton, and the neighboring areas.