Mt. Holly Family Dentistry
October 27, 2017
October 21, 2017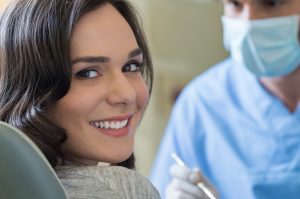 If you have missing teeth, you've probably heard about dental implants. Dental implants are one of the most revolutionary ways to replace teeth, but they do take some preparation from you and your dentist in Lumberton. Not everyone is the right candidate for them. In fact, you may not be the perfect candidate for dental implants if you're:
Young because your mouth hasn't stopped developing.
Currently pregnant.
A tobacco user or not willing to quit using tobacco products.
An alcohol or substance abuser.
Someone who has received high-dose radiation treatment of the head or neck.
Someone with chronic diseases or systemic problems.
Even if you're not the best candidate for dental implants, there are many ways to replace your missing teeth! Learn all about tooth replacement here!
Comments Off

on A Dentist in Lumberton Can Replace Your Teeth Several Ways
October 7, 2017
September 14, 2017
September 10, 2017
August 15, 2017
August 4, 2017
July 10, 2017
July 5, 2017
June 25, 2017
Older Posts »