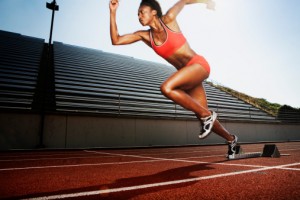 Mouthguards tend to be considered uncomfortable necessities for playing sports. But what if you could wear a custom mouthguard that didn't just protect your teeth, gums, lips and tongue, but also enhanced your athletic performance? All of the sudden that uncomfortable necessity becomes a winning advantage. The dentists at Mt. Holly Family Dentistry offer custom mouthguards Mt. Holly, NJ, needs to achieve the best in sports performance.
The Pure Power Mouthguard (PPM) is a custom mouthguard that improves an athlete's strength, power and endurance. Whether you are an amateur or professional athlete, you can look forward to better results on the field, on the court or on the track—anywhere your game is played—simply by wearing the PPM.
How Does the PPM Work?
The Pure Power Mouthguard uses neuromuscular dental technology, the same technology we use at Mt. Holly Family Dentistry to help patients who have temporomandibular joint disorder, or TMJ. Researchers and dentists have found that if your jaw joint is out of proper alignment, then the rest of your body tries to compensate for this misalignment. As a result, strength is drawn away from the muscles in your arms and legs. Wearing the PPM custom mouthguard, you release the energy to your moving muscles.
In addition, the PPM positions your jaw forward and down. In this position, your airway is widened and you are able to breathe in more air for better and longer endurance.
Schedule an Appointment Today
Mt. Holly Family Dentistry is one of the few dentistry offices in the United States that is certified to provide the PPM. Each one is custom-fitted, so you can be sure yours is designed and fabricated to give you the best athletic performance results. To learn more about the custom mouthguard Mt. Holly, NJ, trusts for protection and performance, call our office today. We also serve patients from  Westampton, Hainesport, Lumberton, Springfield, Pemberton, and the neighboring areas.