May 10, 2016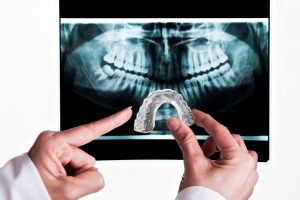 What's more important than your health? Don't forget to protect it when playing sports. Whether your favorite is a heavy contact activity, such as hockey, or simple aerobic exercise, such as running, an athletic mouthguard from your skilled dental team at Mount Holly Family Dentistry keeps your mouth safe and even increases performance! (more…)
Comments Off

on The importance of wearing a Mt. Holly mouthguard
June 25, 2015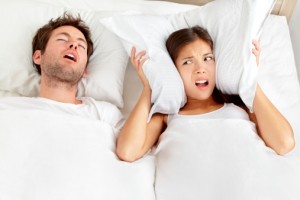 Obstructive sleep apnea (OSA) effects millions of Americans every year, but CPAP therapy may not be the only solution. Many OSA sufferers notice significant relief by using a small dental appliance. If you suffer from OSA, a visit to the dental team at Mt. Holly Family Dentistry may do you more good than an appointment with a sleep specialist. Find out more about sleep apnea therapy from Mt. Holly Family Dentistry today. Call to schedule a consolation or an appointment for any of our other dental health care services with one of our skilled dental professionals.
Sleep Apnea Signs and Symptoms
Patients who suffer from sleep apnea exhibit a wide range of symptoms, and can be misdiagnosed for years. Seek sleep apnea care if you have one or more of the following symptoms:
Excessive tiredness throughout the day
Inability to remain alert or pay attention
Loud, continual snoring
Cessation of breathing during sleep
Frequently awakening during the night or trouble staying asleep
Awakening short of breath
Dry mouth, sore threat, or headache in the morning
While mild or moderate occurrences of these warning signs may not be indicative of OSA, see a physician if snoring wakes you or others from sleep, if you wake frequently unable to catch your breath, or your daytime sleepiness causes you to fall asleep at inappropriate times.
Sleep Apnea Left Untreated
Those who suffer from OSA without treatment are more likely to develop numerous chronic illnesses such as:
Elevated blood pressure
Heart failure or arrhythmia
Diabetes
Stroke
Depression
ADHD
As you sleep, your body is able to do the work of memory consolidation, cell regeneration, and other bodily healing and repair. Thus, when you don't get enough sleep, you begin to feel confused and have poor memory because your mind doesn't have the chance to properly organize and store the events of the previous day. This can contribute to developing depression or ADHD. Other diseases common among long time OSA sufferers are the result of lack of cell regeneration, and excessive strain without repair time.
CPAP Treatment
You may think that sleep apnea is only treatable with Continuous Positive Airway Pressure (CPAP) therapy. While this is an effective treatment for both obstructive and central sleep apnea, many patients find it difficult to adjust to sleeping with CPAP machines in place. CPAP consists of a machine that continually pumps air into the mouth and throat through a facial mask. This air ensures that your sleep will be unobstructed. If you have obstructive sleep apnea, there may be a better option.
Snore Guards in Mt. Holly, NJ
A small dental appliance, sometimes called snore guards, can be used to open your airway as you sleep. These small oral appliances move the jaw forward and the tongue away from the back of the throat. This shift in positioning removes the blockage that leads to sleep apnea, letting you rest peacefully throughout the night.
Find Out More
If you want to know more about how Mt. Holly Family Dentistry can help you overcome sleep apnea, call to schedule an appointment today. Our convenient Mt. Holly, NJ practice welcomes patients from surrounding areas including Westampton, Hainesport, Lumberton, Springfield, and Pemberton.
Comments Off

on Sleep Apnea Help in Mt. Holly, NJ
April 21, 2015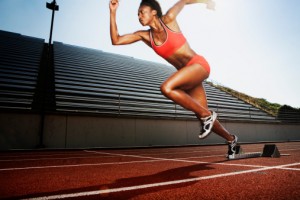 Mouthguards tend to be considered uncomfortable necessities for playing sports. But what if you could wear a custom mouthguard that didn't just protect your teeth, gums, lips and tongue, but also enhanced your athletic performance? All of the sudden that uncomfortable necessity becomes a winning advantage. The dentists at Mt. Holly Family Dentistry offer custom mouthguards Mt. Holly, NJ, needs to achieve the best in sports performance.
The Pure Power Mouthguard (PPM) is a custom mouthguard that improves an athlete's strength, power and endurance. Whether you are an amateur or professional athlete, you can look forward to better results on the field, on the court or on the track—anywhere your game is played—simply by wearing the PPM.
How Does the PPM Work?
The Pure Power Mouthguard uses neuromuscular dental technology, the same technology we use at Mt. Holly Family Dentistry to help patients who have temporomandibular joint disorder, or TMJ. Researchers and dentists have found that if your jaw joint is out of proper alignment, then the rest of your body tries to compensate for this misalignment. As a result, strength is drawn away from the muscles in your arms and legs. Wearing the PPM custom mouthguard, you release the energy to your moving muscles.
In addition, the PPM positions your jaw forward and down. In this position, your airway is widened and you are able to breathe in more air for better and longer endurance.
Schedule an Appointment Today
Mt. Holly Family Dentistry is one of the few dentistry offices in the United States that is certified to provide the PPM. Each one is custom-fitted, so you can be sure yours is designed and fabricated to give you the best athletic performance results. To learn more about the custom mouthguard Mt. Holly, NJ, trusts for protection and performance, call our office today. We also serve patients from  Westampton, Hainesport, Lumberton, Springfield, Pemberton, and the neighboring areas.
Comments Off

on Custom Mouthguards in Mt. Holly, NJ