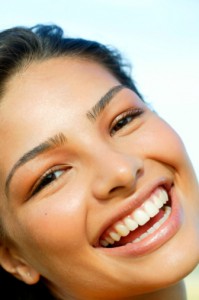 Did you know that some 60 million Americans have gum, or periodontal, disease? Many don't even know that they have the disease. Yet, the consequences of gum disease might not only affect your oral health, but your overall health, as well. Therefore, treating and managing this disease is imperative. The dentists at Mt. Holly Family Dentistry offer gum disease treatment in Mt. Holly, NJ, so you can enjoy the benefits of optimal oral and overall health.
The early stage of gum disease is called gingivitis. Left untreated, gingivitis becomes periodontitis. Both forms can be caused by insufficient dental hygiene; organic changes in the mouth that result from metabolic or hormonal fluctuations brought on by pregnancy, puberty or menopause; certain medical conditions, such as diabetes and kidney disease, as well as some medications; dry mouth; and teeth grinding or clenching, which may affect surrounding gum tissue.
The typical signs of gum disease include:
Gums that bleed when you brush your teeth
Bad breath
Gums that are red and swollen
Loose teeth or teeth that have shifted out of position
The trouble with gum disease, however, doesn't end in the mouth. The same bacteria that cause gum disease can also lead to other serious health concerns, such as cardiovascular disease, stroke, diabetes and low birthweight or preterm babies.
Treating Gum Disease
At Mt. Holly Family Dentistry, we offer a few options for treating gum disease, depending on the severity of the case. Some may only require more frequent dental cleanings in the office and a better home regimen. More advanced gum disease may necessitate root scaling and planing, a procedure that involves removing hardened plaque from below the gum line and smoothing the root. If necessary, our dentists can also apply a topical antibiotic to treat infection.
Schedule an Appointment Today
If you're noticing any of the signs of gum disease, then call Mt. Holly Family Dentistry for gum disease treatment in Mt. Holly, NJ. We also serve patients from  Westampton, Hainesport, Lumberton, Springfield, Pemberton, and the neighboring areas.