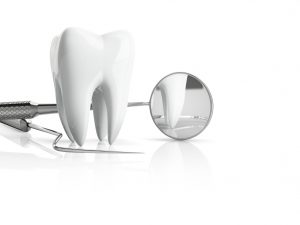 Are you searching for exceptional care and a friendly atmosphere in a dental office? Find both at Mt. Holly Family Dentistry, your Lumberton dentist. We feature feature a brand of dentistry that's well worth the trip.
Prevention is Key
A great smile is supported by great preventive dental care. At Mt. Holly Family Dentistry, your dentist–Dr. Greenberg, Dr. Govitrikar or Dr. Cygler– asks to see you twice a year to keep ahead of gum disease, decay, oral cancer and structural issues. Additionally, your Lumberton area dentist is available to treat dental emergencies such as knocked out teeth, lost fillings and toothaches.
A new patient at Mt. Holly Family Dentistry receives superior treatments: complete exams, hygienic cleanings, and oral cancer screenings, and the doctors use the latest diagnostic technologies:
Intraoral cameras to detect problems in hidden areas of the mouth
The DIAGNOdent cavity detection system
Digital X-rays
Couple this precision with dental sealants, periodontal charting and scaling, TMJ (jaw joint) therapy and bruxism (teeth clenching) treatment, and your smile has the best possible chance  of feeling good and lasting for a lifetime.
Restoration Brings Back Your Health
Sometimes a new patient comes to Mt. Holly Family Dentistry with an existing problem–a dental abscess, a missing tooth, or dentures that slip and slide. The dedicated team handles all these problems and more with an expert hand and gentle attitude.
Restorative services delivered at Mt. Holly Family Dentistry include:
Tooth-colored fillings and air abrasion (for small cavities)
Porcelain crowns
Bridgework and dentures
Dental implants for superior tooth replacement
Root canal therapy to heal infection
Gum disease therapy for infected and receding gums
Also, Dr. Greenberg and his professional colleagues deliver digital smile analysis. Your dentist will fully evaluate your restorative and cosmetic needs and draw up a treatment plan to address them. He or she will provide digital images that show the possible results of any variety of dental treatments.
Cosmetic Dentistry Helps You Look and Feel Good
Do you want your smile to reflect the real you? Cosmetic dental treatments from Mt. Holly Family Dentistry help you achieve that goal. If your teeth and gums are basically healthy but exhibit defects that hurt your self image, your dentist definitely can assist you.
After careful examination, the dentist offers the patient a care plan which can include:
Professional teeth whitening, to brighten enamel darkened by smoking and diet
Porcelain veneers, shell-like covers of porcelain that disguise deep discolorations, cracks, chips and uneven tooth length
Invisalign clear aligners for mild to moderate tooth alignment issues
Six Month Smiles for fast orthodontic correction
Composite resin bonding to fill gaps, pits and other small defects
Why Not Join Us?
Contact Mt. Holly Family Dentistry today to schedule your first appointment. We look forward to meeting our new friends from Lumberton.