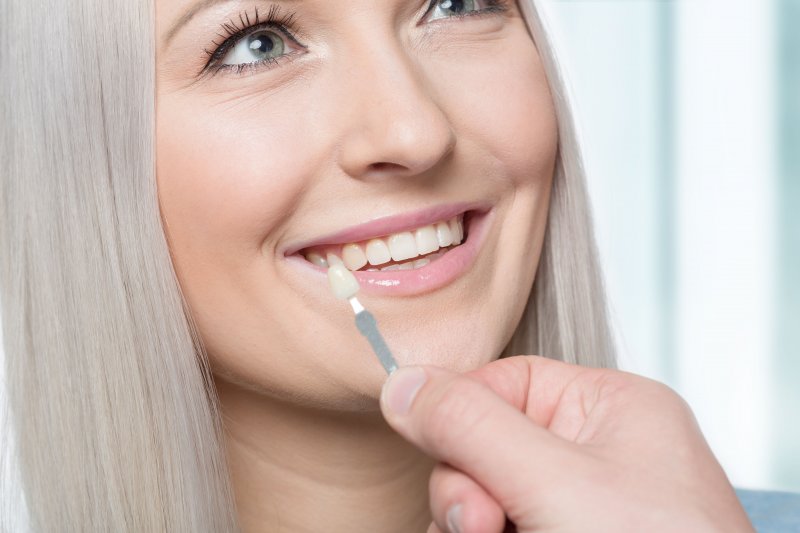 Chips, cracks, stains, discoloration, and even minor gaps can be problematic when wanting to look and feel your best. If you suffer from one or more of these imperfections, you may be considering veneers to transform your smile. While they are capable of hiding flaws and producing uniform results, is it possible they can cause your teeth to be more sensitive? A local dentist sets the record straight by sharing what you can expect after receiving new veneers.
Can Veneers Cause Tooth Sensitivity?
When veneers are put into place, it is necessary to remove a small bit of tooth enamel to ensure they adhere to the surface of the tooth when bonded. As a result, this altering of natural teeth may cause you to wonder if they will be more sensitive. The truth is immediately following your veneer placement, you can expect temporary sensitivity. Typically, this should only last a few days or weeks at most; however, this doesn't always occur.
What if the Sensitivity Lasts Longer?
In most cases, you will not have to worry about prolonged sensitivity, but if it does go on longer than the initial few weeks, you'll want to talk to your dentist about the problem. It may be an underlying issue that is causing the sensitivity to hot and cold temperatures or that the veneers were not bonded completely to your teeth.
No matter the reason, it is best to seek treatment sooner rather than later, as your dentist will be able to identify the issue and recommend appropriate treatment to avoid sensitive teeth in the future.
How Veneers Can Protect Against Sensitivity
Although you may experience some initial sensitivity in the beginning, you might actually better protect your smile from it with the help of veneers. If you suffer from weakened tooth enamel, this thin shell covering will serve as a barrier between your natural tooth and anything hot or cold that could cause increased pain and sensitivity.
Depending on the recommendation of your dentist, veneers may be an ideal solution to not only improve your aesthetics but also make it possible for you to enjoy your favorite hot and cold foods and beverages once again.
Remember, veneers are a permanent cosmetic treatment, so when it's time to have them replaced, you do not want to wait. With regular maintenance and proper care, you can avoid prolonged tooth sensitivity and enjoy a more beautiful smile for years to come.
About the Practice
At Mt. Holly Family Dentistry, our dentists take the time to get to know every patient. By answering questions, personalizing treatment, and addressing any concerns or fears, we can establish a welcoming and inviting environment for everyone who walks through our doors. Providing a wide range of cosmetic services, we are pleased to offer veneers to individuals who want to hide imperfections and minimize tooth sensitivity. If you're tired of being unable to eat your favorite foods and beverages and want to transform the look of your smile, visit our website or call (609) 267-3230.