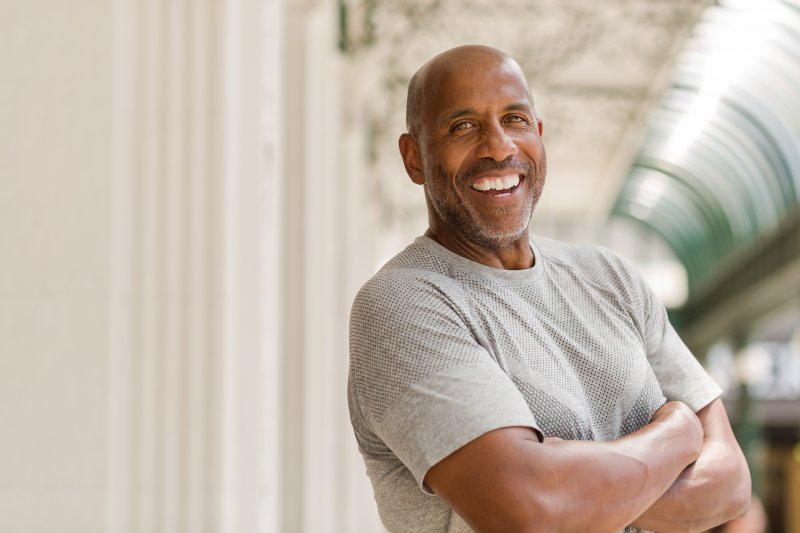 When it comes to addressing tooth loss, dental implants are the superior option. After all, they are incredibly lifelike, they can last for 30+ years with proper care, and – best of all – they have a 95% success rate! However, few patients are familiar with why the dental implant success rate is so high. Keep reading to learn the unique benefits that come with this state-of-the-art tooth-replacement option.
#1. Advanced Technology
The field of dentistry has advanced exponentially thanks to the latest technology. Today, cone-beam computed tomography (CBCT) can determine the exact volume and density of your bones, ensuring precise placement of the implant post. As a result, the entire procedure can be accurately planned out before the surgery even begins!
#2. Experience & Expertise
One of the most important factors in the success of your dental implants is the expertise of your dentist. Post-graduate training, continuing education with notable organizations, and years in the field are a few of the many factors that should be considered. (Many dentists work closely with a specialist for the actual placement of the dental implants, so ask to speak directly with the person who is conducting your surgery if this is the case).
#3. High-Quality Materials
According to historians, dental implants were first used as far back as 2000 B.C.! At the time, materials like bamboo legs and cadaver bones were popular tooth-replacement options. As you can imagine, these weren't exactly hygienic. Fortunately, durable titanium and lifelike porcelain are used today to restore the look and function of your smile.
#4. Jawbone Preservation
When you chew, your jawbone gets the stimulation it needs to stay strong and healthy. Unfortunately, dentures and dental bridges simply rest against your gums, which means they don't provide the same stimulus. As a result, the bone begins to atrophy. Dental implants, on the other hand, are inserted directly into your jawbone, preserving it for years to come.
#5. Easy Maintenance
One of the many benefits of dental implants is that they don't require extensive or specialty care. In fact, they can be maintained with the same best practices you use to keep your natural teeth healthy (i.e., brushing twice a day, flossing daily, etc.). As a result, patients are able to preserve the integrity of their dental implants for years.
Thanks to the above factors, dental implants aren't just incredibly lifelike, they are long-lasting too! If you are struggling with one missing tooth or an entire arch, then get in touch with your dentist today to find out if this tooth-replacement option is right for you.
About the Practice
At Mt. Holly Family Dentistry, we focus on providing high-quality dentistry and world-class service so you can enjoy a healthy, happy, beautiful smile for life. If tooth loss is the obstacle you're currently facing, you'll be happy to know that we can rebuild your grin from root to crown with state-of-the-art dental implants! To learn more about the process or to schedule a consultation with our team, don't hesitate to visit our website or give us a call at 609-267-3230.