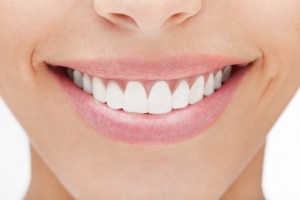 A straight smile isn't something that's reserved for celebrities and rich people. There are a lot of patients just like you who want a straight smile. A straight smile is not only beautiful, it also is easy on the eyes and can give anyone who has one a lot of confidence. Confidence is a good thing to have whether you're out and about or in the office. People listen to a confident person, and confident people know how to get things done. Having a straight smile can help you have all the confidence in the world. Long gone are the days of metal braces being the only way to get a straight smile. Now, there are many alternatives to traditional orthodontics, including a state-of-the-art system called Six Month Smiles. Our office in Mt. Holly, NJ wants you to take advantage of this fantastic system that can deliver excellent results in only six months. Dr. Greenberg is the cosmetic dentist Mt. Holly, NJ residents can trust to get their smiles looking fantastically straight.

Six Month Smiles is Revolutionizing the Industry
The results are in the name — a beautiful smile in just six months. That's it. 180 days. It's the real deal! It's part of a new orthodontic technology. The braces blend in perfectly with your other teeth because of their color. The most ideal candidates for this are patients with crooked front teeth, need to close spaces, need to address crowded teeth, and more. It's amazing that technology has come this far.
Think about it: in just six months or more you can have the smile of your life. While this technology is sweeping the nation one patient at a time, it's important to know that it isn't for everyone. It's meant to correct low-mid level cases. If your teeth are severely misaligned or crooked, additional treatment may be needed. The only way to know for sure is by speaking with our dental team.
Start Straightening Your Teeth Tomorrow — Make an Appointment
Does Six Month Smiles sound like a good idea? If so, call our office in Mt. Holly, NJ to schedule an appointment. Sitting with Dr. Greenberg and our dental team will give you a better idea of which straightening treatment is or isn't available for your situation. At the end of the day, our goal is to get you a straight smile, and we'll do anything we can to achieve that goal. We welcome patients from all over the area, including Westampton, Hainesport, Lumberton, Springfield, Pemberton and beyond. Dr. Greenberg is the teeth-straightening dentist Burlington County can count on to deliver life-changing results.