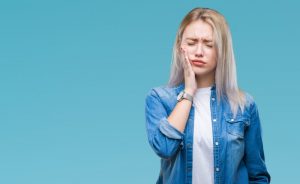 There's nothing worse than a toothache. The constant, throbbing pain is enough to make you want to call in sick and crawl back into bed. But what is causing it? You've noticed what feels like sinus pain developing in your head and eyes, but is that the reason for your tooth discomfort? If you're unsure what might be the culprit, let a dentist discuss ways in which you can tell if it's your sinuses or if there's a more serious dental problem developing as a result of poor oral health.
Sinus Pain vs. Dental Problems: How to Differentiate the Indicators
It is understandable that you would assume your toothache is caused by sinus issues, especially since your maxillary sinuses live directly above your upper teeth. When your sinus cavity becomes inflamed or swollen, your teeth will feel the repercussions of serious pressure being placed upon them. As a result, you will begin to experience a toothache. Here are a few key indicators that the pain you're feeling is the result of a sinus infection:
Dental X-Rays show no signs of decay or cavities, so the result is likely sinus issues
Tooth sensitivity to hot or cold temperatures
You feel discomfort throughout your entire mouth instead of just one particular tooth
The teeth experiencing the most pain live close to the maxillary sinuses
If any of the above does not sound like what you are undergoing, it may be that there is a bigger problem at hand. If poor oral hygiene is the cause, it may be that there is an infection inside the tooth that can result in needing root canal therapy. Only your dentist can detect, diagnose, and treat this type of problem, so don't wait to seek treatment.
How to Care for a Sinus Toothache at Home
If your dentist determines that your toothache is caused by a sinus infection, there are a few things you can do at home to help relieve your symptoms and get you back to resuming your normal activities. These include:
Invest in a humidifier – This makes it possible to breathe in the steam that will effectively open your sinuses and allow them to drain. Not only will this help to clear out the inflamed and swollen area, but it will also alleviate pressure to your teeth.
Take pain medication – If necessary, antihistamines and decongestants can help get you through a sinus infection as well as over the counter pain medicine. Be mindful of how much you are taking and follow the instructions.
Drink plenty of water – Staying hydrated is key while battling a cold. Water or chicken soup can help to sooth congestion while increasing your fluid intake.
If you're unsure what the reason might be for your toothache, don't hesitate to contact your dentist's office. Their team of professionals can schedule an appointment to have the dentist check your oral cavity for any possible problems and offer suggested treatment to help get you on your way.
About the Practice
At Mt. Holly Family Dentistry, our dentists take the time to get to know every patient. By answering questions, personalizing treatment, and addressing any concerns or fears, we can establish a welcoming and inviting environment for everyone who walks through our doors. Offering a wide array of dental services, we'll exceed your expectations no matter what type of treatment you receive. Suffering from a nagging toothache? Let us help determine if the root cause might be a sinus infection or a much more serious dental problem. Visit our website or call (609) 267-3230.