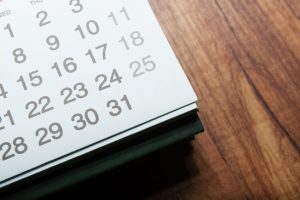 You try to make it out to Spellbound Brewing at least once every few months. After that first beer is poured, you know you are truly clocked out for the weekend. Time seems to shorten as you and your friends go round after round regaling each other with tales from the past week. Every once in a while it's healthy to just throw your feet up and let the day float on by. One of your friends smiles and you immediately notice how yellow their teeth are, which makes you think about your own teeth. "When is the last time I saw the dentist?" you think to yourself. If you have to ask, it's probably be a while. Here's why you should visit your Mt. Holly dentist at least twice a year.
An Ounce of Prevention…
Mt. Holly Family Dentistry understands that you're a busy person. It's an acrobatic feat to balance your work, social, and family life. One more thing to do, like seeing your dentist in Mt. Holly, can seem like an inconvenience, and can easily be put off. This can be self-defeating however. Regular check-ups  help Drs. Greenberg, Govitrikar, and Cygler catch small dental issues before they develop into larger ones. What could have taken one simple visit to prevent could end up taking multiple visits to treat. Often, issues such as cavities or gum disease are not detectable in their early stages. The patient will not start noticing them until they are quite advanced, and at that point it's probably too late to treat them with simple means. It takes a trained eye to spot some of the issues during their initial stages. The earlier something is caught, the easier it is to address.
Brushing and Flossing Aren't Enough
Even if you brush and floss your teeth twice a day, they simply aren't enough to completely clean your teeth. Teeth are complex structures with several tiny crevices, especially on the back teeth. Your toothbrush simply can't reach all of them, and this can allow plaque to build up and start breaking down your teeth. A professional cleaning twice a year takes care of these problems areas and assures that your teeth can stay healthy for years.
It's Only Two Days a Year
How much is your smile worth to you? It's probably worth at least two days a year to take care of it. Two yearly visits to the dentist can help prevent most dental issues before they even start, saving you time, money, and physical discomfort. No matter how long it's been since you last saw the dentist, it's never too late to start routine visits. Make an appointment with us today so we can help take care of your smile.