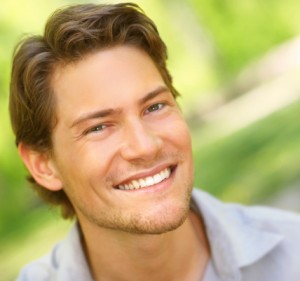 In the last few years, the United States has seen a significant fall in the number of people who smoke tobacco. In fact, the number recently fell below 17 percent for the first time ever. That's excellent news for public health, as we all know the detrimental effects that smoking has our bodies.
Over the years, we at Mt. Holly Family Dentistry have seen the terrible side effects smoking has on the mouth. It's harmful for the gums, the tongue, it accelerates decay and makes your breath smell terrible — and those are only a few of the ways smoking affects oral health. While there definitely are some long-lasting effects, the good news is that the mouth is able to recover from the damage done by smoking. To help our patients understand this, sometimes we use a real-life example — one that we've witnessed firsthand many times.
One Mt. Holly Patient's Smoking Story
One of our patients was in otherwise excellent health: a father of two, he exercised regularly and made a point to eat as well as he could. The only mar on his health record was that he was a moderate smoker. Unfortunately, this habit almost negated everything else he was doing right in terms of his health — especially in his mouth.
Short- and Long-Term Effects of Smoking
The fact is it doesn't quite matter how well you brush and floss if you're smoking regularly. This patient's gums were red, inflamed and he told us that they were likely to bleed after flossing. These are all signs of gum disease, a common side effect of smoking — smokers are actually six times more likely to develop the condition than nonsmokers. Other side effects are dry mouth, excessive tartar buildup and bad breath.
This patient knew he was on his way to serious problems if he didn't kick the habit soon. We told him all about the long-term effects of smoking — increased risk of bone loss in the jaw, leukoplakia (white spots in the mouth) and oral cancer — and that quitting now was the only way to greatly reduce his chances of contracting a serious disease.
Quitting Smoking for Oral Health
It's a speech we've given to many of our patients: the importance of quitting smoking, today. Unfortunately, smoking is a powerful habit that many have extreme difficulty breaking. When this patient left our office, we were unsure if he'd be able to kick the habit.
When he came back for his next visit in six months, however, he was thrilled to tell us something. Little by little, he'd managed to quit smoking! When his Mt. Holly dentist examined his mouth, he was happy to report gums that were less swollen, and less tartar and plaque buildup than in previous visits. This patient is now on his way to a mouth that's healthier than ever — and we're so happy to have been a small part of his health success story.
Visit Us Today
If you're among the less than 17 percent of adults who still smoke — or if you have a loved one who is — please don't fall behind on your dental checkups. Smoking increases your risk for a host of oral problems, so come see us today. Maybe we can help you kick that habit, too.