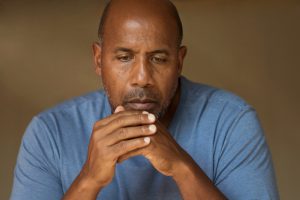 Difficulties chewing and eating food, feeling self-conscious or embarrassed when you smile or talk to others, this is what it's like to live with a missing tooth, and it can greatly affect the quality of your daily life. Did you know that it's also affecting your oral health? Without a replacement, your bone will begin to deteriorate and your remaining teeth will start to shift. The good news is that you have choices for a replacement and your Mt. Holly dentist explains your options for missing teeth.
Dental Bridge
A dental bridge utilizes crowns that anchor one or more prosthetic teeth that are used to fill in the gap left by your missing teeth. Your dentist will customize your bridge so that it's shape and shade naturally complement your smile. A bridge is not removable, so you'll brush and care for your crowns just as would your natural teeth. This is a great option to replace one or more missing teeth, especially if they're adjacent.
Dentures and Partials
For patients who are missing multiple teeth partial dentures and full dentures are removable options that are designed to replace multiple missing teeth, or an entire smile. Partials are a good option for patients who are missing multiple teeth, yet they still have many healthy teeth remaining. Like a puzzle, a partial uses prosthetic teeth to fill in the open spaces and complete your smile.
A denture is a removable appliance that is designed to replace an entire arch of missing teeth. Typically made of acrylic, a denture utilizes suction to your soft tissue and bone to stay in place. For patients who have lost most of their teeth, a denture can change the appearance of their face and help them to eat the foods they loved once again.
Dental Implants
By far the best replacement option for one or more missing teeth, dental implants are reliable, durable and boast a 95% success rate. Designed to match your existing teeth, dental implants closely mimic your natural tooth so you can enjoy the same function and beautiful smile that you were used to. Dental implants in Mt. Holly are so successful because they replace both your root and your tooth, and they can also be used to support dental bridges and dentures for a more secure and stable fit.
If you're struggling with a missing tooth, your Mt. Holly dental team can help restore your smile and your confidence once again. We're happy to discuss your options with you and determine the right treatment plan for your needs.
Don't let missing teeth hold you back from the life you deserve! Contact our office today to learn more about options to replace your tooth.