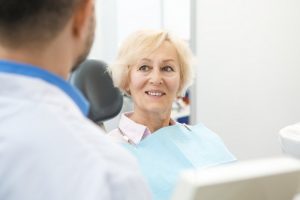 If you have dental coverage, it provides an avenue for you to maintain the best oral health possible. There are steps you can take to fully maximize dental insurance benefits, though. Don't let your monthly premium go to waste. Continue reading to get 5 tips for getting the most out of your dental insurance!
#1 – Visit Consistently
As a general rule, you should be visiting your dentist every six months for cleanings and checkups. In addition to removing plaque and tartar that could otherwise lead to serious problems, these visits allow for the hygienist and dentist to spot any issues early so your oral health can be restored to normal without needing complex treatments.
#2 – Be Proactive to Promote Overall Health
Maximizing your dental insurance isn't just about your oral health. It can also impact your total wellness and enhance your quality of life. By taking advantage of your dental coverage to receive the care you need, you can help to prevent the development of gum disease, which is linked to the following health conditions:
Stroke
Diabetes
Oral cancer
Hypertension
Heart disease
Pancreatic cancer
#3 – Save Money by Staying in Network
You're able to get a lot more traction from your dental insurance when you work with a dentist who is in network. On average, you can save up to 30% by taking this route. Lower out-of-pocket costs translate into more money in your bank account to use as you see fit.
#4 – Put Your Flexible Spending Plan to Work
If you have a Flexible Spending Account (FSA) through your employer, you should aim to use the benefits by the end of the year, as they will reset at the start of the new year. Most dental treatments are eligible FSA healthcare expenses. In addition to allowing you to get extra dental work done without contributing more money out-of-pocket, the FSA reduces your taxable income. That's a win-win situation.
#5 – Practice Excellent Home Dental Care
The average dental insurance plan allots the maximum benefits to preventive care (usually 100%) and up to 80% for basic care (fillings, root canals and treatment for gum disease). For major procedures like crowns, inlays, dentures, etc., the coverage maximum is usually 50%.
You'll get a lot more mileage out of your dental insurance by committing to practicing excellent home dental care. Start with simple things such as brushing at least two times and flossing at least once a day.
The more diligent you are about your oral health and visiting your dentist in Mt. Holly, the better total wellness you can expect to experience!
About the Author
Dr. Adam Cygler is a graduate of the University of Colorado. He completed his General Practice Residency at the Mount Sinai Medical Center in NYC. A member of the New Jersey Dental Association, Dr. Cygler continues to expand his knowledge by taking several hours of continuing education annually. He provides an array of dental services at Mt. Holly Family Dentistry, and he can be reached for more information or to schedule a visit through his website.