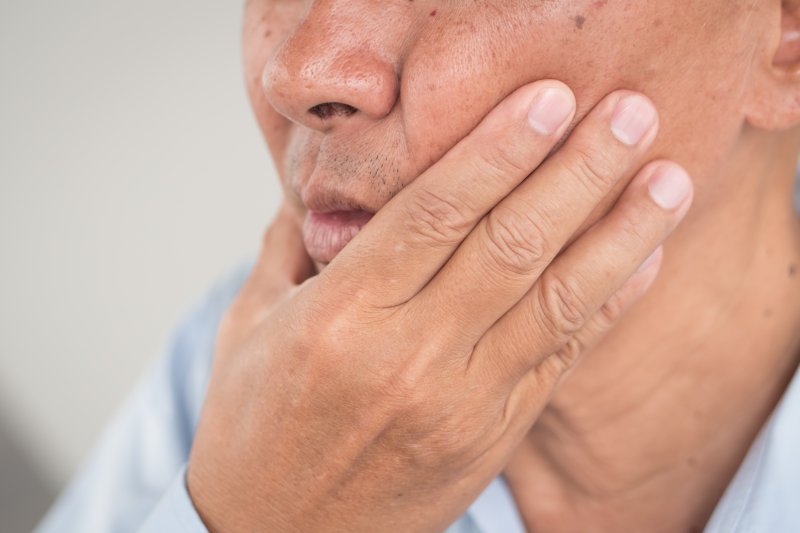 You've transferred your dentures over to the sink at least 1,000 times before. This time, an unexpected loud noise makes you jump and sends your dentures crashing to the floor. When you bend down to pick them up, you notice a large crack right down the middle. Further inspection confirms your initial suspicion: your dentures are broken.
Although dentures can last anywhere between five and ten years without being replaced, that time can be condensed quickly when they suddenly break. If you find yourself in a situation with a broken denture, here are four things you can do:
Call Your Dentist
In any dental emergency, priority number one is contacting your dentist. In addition to being familiar with your history, they are also experts in all things dentistry, including common issues that can occur. Therefore, even if your denture breaks outside of standard office hours, it is important to still give them a call. From there, you can schedule an urgent visit through their emergency line or speak to them directly on the phone for step-by-step instructions on what to do next.
Gather All The Broken Pieces
Whether your denture cracks in two or spreads across your floor into multiple fragments, the next step is to gather all of the broken pieces together. This will help your dentist assess the damage and determine what is needed for proper denture repair. While you are gathering the broken parts, make sure to keep your eye out for the attachments and wiring as well.
Soak Them Immediately
For dentures to maintain their structure, they must be kept moist at all times. Even when your dentures are intact, they need to be soaked in a glass of water or denture solution when not in use. The same rule applies when they are broken. Until you can see your dentist, keep your dentures inside a glass of denture-safe liquid to preserve their integrity.
Do Not Put Them Back in Your Mouth
It is of the utmost importance that you do not put your dentures back into your mouth until specifically told to by your dentist. This can protect you from sharp edges, exposed wiring, and harmful bacteria. Plus, it can prevent further damage from occurring, which can make them difficult to fix. Until your dentist can repair them or provide you with a new pair, keep them far away from your mouth.
To ensure that you preserve their lifetime, it is important to be extremely cautious when handling your dentures. If an accident does happen, make sure to give your dentist a call to schedule an urgent visit!
About Mt. Holly Family Dentistry
Backed by modern dentistry and the latest technology has to offer, Dr. Cygler, and Dr. Choi are dedicated to making every treatment quick, convenient, and comfortable. With their talented team at their side, they have made it their mission to be there for their patients when they need it most. If you or a loved one needs an urgent dental repair, visit their website or give them a call at 609-267-3230.