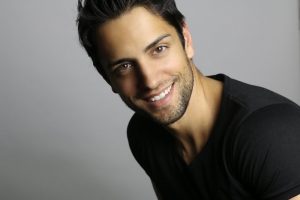 September has been designated as National Gum Care Awareness Month, and professionals around the country are doing their part to stress the importance of gum health to their patients. Your local dentist aids in the fight against (periodontal) gum disease in Westampton by contributing some helpful information about ways to properly maintain your gums and how to recognize the signs of periodontal health problems.
Raising Awareness
One of the key focuses of National Gum Health Awareness Month is prevention, which involves maintaining some simple habits. To enjoy the best gum health possible, you'll need to follow some simple steps, be consistent and seek the help of a local professional.
Practice Excellent Oral Hygiene
Your oral hygiene habits are important for removing the harmful bacteria and plaque that contribute to decay and gum disease. These are some of the best practices to incorporate into your daily habits:
Toothbrushing – Using your toothbrush to clean your teeth helps to agitate and remove leftover food particles and bacteria that cling to your digits and at the gumline.
Flossing – While toothbrushing is a necessity, it can't do the job of cleaning your oral cavity by itself. To fully protect your teeth and gums, it's important to use dental floss to get into the hard-to-reach spaces between your digits.
Tongue Scraping – Another valuable tool to use is the tongue scraper. It gently glides across your tongue to remove food that gets lodged between the tiny papillae that can soon be transported to other parts of your mouth.
Rinsing with Mouthwash – A final tool to help protect your teeth and gums is mouthwash. Rinsing with it after a meal or an oral hygiene session will better ensure that any lingering debris is removed from your mouth.
Why Dental Visits are Important for Gum Health
Visiting your dentist every six months for cleanings and examinations is vital to the health of your gums because it allows the hygienist to remove troublesome plaque and tartar that can eventually contribute to gum disease. While there, the hygienist will also detect any signs of periodontal disease so your dentist can take the necessary steps to rid you of the problem.
The Signs of Gum Disease
While there are several preventive methods you can take to derail gum disease, it's important to know what the symptoms are. Thus, if you notice any, you can contact your dentist in Westampton immediately to get help.
Lookout for these signs:
Loose teeth
Puffy or swollen gums
Frequently-dry mouth
Constantly-bad breath
Red gums that bleed easily
The first step to treating any of these symptoms is to take a proactive stance by reaching out to your dentist for care. The combination of your commitment to follow the protocol given to you and the expert care of your dentist will ensure that you regain healthy teeth and gums.
About the Author
Dr. Bill Greenberg has four decades of experience practicing dentistry. Still, the Tufts University graduate remains passionate about helping each patient experience the best in dental health. Thus, Dr. Greenberg promotes gum health and treats periodontal disease at Mt. Holly Family Dentistry, and he can be reached for more information through his website.