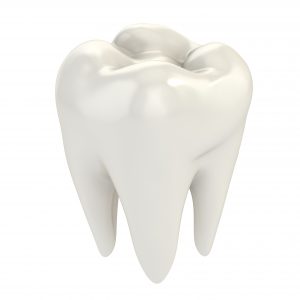 Every day, you rely on them to tear into and grind the foods you eat to provide sustenance. Then, in an even more subtle fashion, they make it possible for you to speak properly, differentiating one sound from another. Is this some fancy gadget or new scientific discovery that's being spoken of? In actuality, the subject is simply the tooth. As you continue reading, your dentist in Westhampton will provide a window into the different parts of it and how preventive care protects it.
What are Some Different Parts of the Tooth?
Given that each tooth plays such an important role in your total wellness and aesthetic appeal, it's worth taking some time to explore its major parts and functions, which include:
Enamel – The enamel – the outer part of your tooth – can be considered as the protector of the entire structure. Thus, it is made of the hardest substance in the human body, a hard mineral called hydroxyapatite. The enamel is unique in that it can withstand a great deal of acidic and other chemical bombardment that comes along with eating and digesting foods and beverages.
Cementum – Beneath the enamel and covering the tooth root is the cementum. It helps to hold the tooth in place by attaching to ligaments in the gums.
Dentin – The area beneath the cementum is the dentin, which, unlike the cementum and enamel, contains nerves and tubules that help to transport vital nutrients that the tooth needs. In addition, it provides support for the enamel.
Pulp – It could be said that the pulp is the epicenter of the tooth, housing the bulk of the nerves and canals that supply the nutrients that the dentin helps to transport.
The Greatest Threat to Each Part
The greatest foe of your teeth is tooth decay. Caused by bacteria growth and poor oral hygiene, it starts by eating away at your enamel if not addressed. One of the dangers of this is that, because your enamel contains no nerves, it's harder to detect decay on your own until the damage has become more substantial.
Thus, it's important to visit your family dentist in Westhampton at least twice a year for cleanings and examinations to ensure that there are no problems lurking. If any tooth decay is discovered, your local professional will be able to address it before it mushrooms into more serious issues.
Now that you know that each portion of your teeth has significance, treat your dental structure to the care that it needs by reaching out to schedule an appointment with your dentist today!
About the Author
Forty years after first joining Mt. Holly Family Dentistry, Dr. Bill Greenberg still remains driven to expand his knowledge and improve his skills, which is why he continues to pursue more post-graduate training. Dr. Greenberg's desire to be the best dentist he can translates into a type of patient experience that is unmatched. He can be reached for more information about his services through his website.