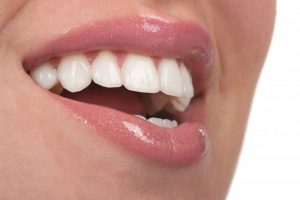 When you encounter new people, one of the first aspects of your appearance that they evaluate is your smile. Thus, at an initial meeting, if you have imperfections, you may be left worrying, "What will they think of my flaws?" Your dentist in Westhampton says porcelain veneers offer a perfect remedy for your dilemma, but you're wondering, are the results permanent? Read on to find out and learn more about this highly effective method of cosmetic dentistry!
How Does the Porcelain Veneers Process Work?
Porcelain veneers are thin ceramic shells that are custom-crafted to improve the smile zone area of your teeth – what is visible when you grin. They make improvements to slightly gapped, misaligned, crooked and stained ivories.
The process begins with your dentist removing a thin layer of enamel from your teeth and then capturing images of them as well as bite impressions. Along with some measurements, the information gathered is sent to a trusted lab that will fabricate your beautiful new veneers.
While you are waiting for your porcelain veneers in Westhampton to be crafted, you'll be fitted with a temporary set. You'll return to your dentist in a few weeks to be fitted with your permanent fixtures, leaving his office feeling like a brand-new person!
Are Your Veneers Permanent?
It's important to consult with your dentist before having porcelain veneers affixed to your teeth because it's a permanent application. This is due to the fact that tooth enamel can not be regenerated. Thus, you can replace your porcelain veneers years later, but you'll always need to wear them to protect your teeth and prevent sensitivity.
Do Porcelain Veneers Require Special Care?
When wearing veneers, you should apply the same rules for dental care that you would to your normal teeth. They involve the following:
Practice Oral Hygiene – Although your veneers are not subject to decay, they are still dependent on the health of your natural teeth and gums. Thus, to ensure more longevity for your custom shells, be sure to brush and floss your teeth at least two times a day to remove harmful bacteria.
Use Your Teeth the Right Way – Your teeth are designed to bite and chew food. Thus, using them to open packages, bite nails or twist off bottle caps could spell disaster. Try to be mindful of the true purpose of your teeth at all times.
Make Healthy Food Choices – The better quality of foods you eat, the more improved your health will be. This is because whole foods can help to improve the production of natural enzymes in your saliva that help to digest foods and strengthen your enamel. Conversely, eating a diet high in sugars and other processed ingredients can lead to excess bacteria growth, compromising your veneers.
Visit your Dentist Regularly – Semi annual trips to your dentist's office are essential for your oral health but also serve as a way for him or her to monitor the condition of your porcelain veneers.
You should now have a better understanding of the advantage of porcelain veneers being a permanent application and the responsibilities that come along with it. To get on the road to smile perfection, reach out to your cosmetic dentist in Westhampton today!
About the Author
Dr. Bill Greenberg earned his DDS degree from Tufts University and has since gone on to provide impeccable service to his patients for four decades. Still, he remains eager to learn, maintaining fellowship status with the Academy of General Dentistry and the Las Vegas Institute for Advanced Dental Studies. Dr. Greenberg improves smiles and lives at Mt. Holly Family Dentistry and can be reached for more information through his website.