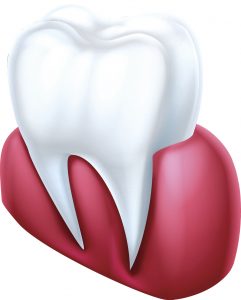 Is candy more of a common snack for you rather than an occasional treat? If so, your dental health may be suffering from tooth decay and develop cavities. Your dentist in Lumberton is here to help you better understand tooth decay so that you can avoid cavities in the future.
Tooth Decay is Common, But Still Harmful to Your Smile
Did you know that more than 3 million dental cavities are developed per year? Although there may not be any initial symptoms, you could be developing cavities and inciting tooth decay with one of these bad habits.
Bad Dental Hygiene
If you skip even some parts of dental hygiene practices at home—yeah, this is for patients that don't floss—you're directly inciting tooth decay development. Be sure to consistently brush and floss your teeth every day, twice a day!
Too Much Sugar in Your Diet
It's important to recognize that eating or drinking large amounts of sugar will have an impact on your overall health. One of the worst things you can do for your smile is consume lots of sugar, multiple times a day. Here's why you should rethink snacking on those chocolates throughout the day.
Tooth decay occurs when sugar mixes with leftover dental debris in the mouth. Bacteria and sugar mix to create toxic acid that can damage your teeth. This acid will wear the enamel of your teeth and allow cavities to develop.
Family Genetics
Believe it or not, some patients have softer tooth enamel than others. The softer the enamel, the easier it is for bacteria to lead to cavities. Because genes are the primary determinant of enamel structure, they have a big effect on whether you get tooth decay. So, if your grandpa is prone to cavity development, you could be, too.
Know the Symptoms of Tooth Decay
The symptoms of tooth decay may be hard to notice to the untrained eye. That's why it's critical to visit your dentist regularly to have a dental expert examine your teeth. Cavities could be developing, even when you think your teeth are at optimal health. If you find yourself experiencing these symptoms, be sure to visit your dentist as soon as possible:
Visible holes or pits in teeth.
Brown, black, or white staining on the surfaces of teeth.
Pain when biting.
A toothache.
Tooth sensitivity.
Mild to sharp pain when eating or drinking something sweet, hot, or cold.
To keep optimal oral health, you must keep regular dental appointments to have an expert check the conditions of your mouth.
---
About your Dentists
Here at Mt. Holly Family Dentistry, we know that every patient's dental health is unique. Everyone has individual oral health concerns, including the reason for their cavities. Get helpful, effective dental care from one of our expert dentists, Dr. Greenberg, Dr. Govitrikar, Dr. Cygler, or Dr. Choi! Our team takes the time to know each of our patients and develop the best dental care treatment plan.