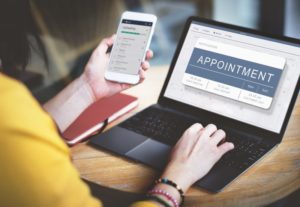 The new year will be here before you know it, which means that your dental insurance benefits are going to reset. Meeting your deductible as soon as possible is one good reason to pencil in a trip to the dentist early on, but your Mt. Holly dentist shares some other good reasons why you should consider scheduling a dental checkup as early as possible in the next year.
Why Is It Best to See the Dentist Early in the Year?
Seeing the dentist regularly for preventive care is one of the best ways you can maintain oral health, but unfortunately, many people do not prioritize it. While you're making plans for next year, be sure to carve out time for an important dental checkup. Here are a few benefits that come from putting a visit to the dentist at the top of your 2021 "To-Do" list:
Dental Insurance Benefits
Your dental insurance plan probably has a deductible, and once you've met that amount, you don't have to worry about paying a co-pay at each dental visit. This is especially helpful if you have multiple people being covered by your insurance. So, make a plan to schedule appointments at the first of the year so that you can save up more money for surprise expenses that may appear later.
Better Appointment Options
Your personal agenda probably fills up quickly at the start of the year, but so does your dentist's schedule. Just like "the early bird gets the worm," calling your dentist early in the year gives you first pick at the days and times that are most convenient for your schedule.
Early Detection and Prevention
Did you know that every time you see your dentist for a routine checkup and cleaning, they check your mouth and throat for oral cancer? Thanks to early detection, the oral cancer survival rate has grown significantly. Plus, your dentist has a trained eye that can detect small things you may not notice, such as the beginnings of cavities or gum disease. The sooner potential issues are brought to the light, the more affordable and treatable they are.
When you sit down to consider your New Year's resolutions, make sure your smile is on the top of the list, and get your next dental checkup scheduled as soon as possible!
About the Practice
The team of expert doctors at Mt. Holly Family Dentistry loves to equip their patients with everything they need to maintain proper oral health. They are passionate about helping them make the most of their dental insurance benefits by encouraging things like regular checkups and cleanings and scheduling early in the year. They strive to keep their practice up to date with all of the latest technology so that they can continue to provide the highest quality of care. Are you ready to schedule your checkup for early next year? Request an appointment online or call(609) 267-3230.