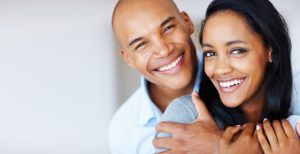 Have you seen an extreme makeover TV show and seen first hand how a person's life can completely change with better confidence in their appearance? Sometimes you find yourself thinking, "Wow, I wish I could have a smile makeover!" Good news: we're here to help you better understand how simply visiting a cosmetic dentist in Lumberton can help you achieve the aesthetic goals you have.
Understanding Cosmetic Dentistry
While many people may jumble all types of dentistry together, there is a distinction that should be made when it comes to cosmetic dentistry. It all comes down to the level of expertise. A cosmetic dentist goes much further beyond just restoring someone's teeth to their proper function. A great cosmetic dentist will make go above and beyond restoring an individual's teeth to their proper function, working to meet your ideal smile. This line of work requires a high level of finesse with even the smallest details, like how a tooth should be displayed in junction with the rest of your smile.
Choosing Your Cosmetic Dentist
If you're thinking about having some cosmetic dental work completed, you'll need to be "chewsy" when it comes to picking your cosmetic dentist. You'll want a dental professional that demonstrates a high level of skill preforming the most popular types of cosmetic treatments you're considering.
When conducting your research for the perfect cosmetic dentist, be sure to review their before and after photos, reviews, and most importantly the treatments and procedures they offer.
3 Most Popular Cosmetic Dental Services
More and more patients are investing in cosmetic dentistry. Research shows that patients want whiter, straighter teeth, so most cosmetic dentists offer these three cosmetic services:
Professional teeth whitening can be used in the office or at home to achieve a brighter smile that patients can't stop showing off. Most practices offer in office treatments for quick, effective whitening. There are typically take-home options available as well for more gradual results.
Invisalign is an amazing technology offered by many cosmetic dentists to straighten teeth discreetly. Rather than using traditional metal brackets and wires to correct crooked teeth, dentists offer the clear plastic aligning system from Invisalign.
Porcelain Veneers are a great way to get a practically new smile. These thin sheaths of dental porcelain fit over your teeth perfectly to mask your most unwanted flaws.
No matter which cosmetic service you think is right for you, it's still critical to meet with your potential dentist. During a scheduled consultation, your dentist will be able to evaluate your mouth and determine which is the safest, most effective way to achieve the results you want.
---
What Sets Us Apart
With the many cosmetic dental options out there, we know it's important to offer value that patients can't find anywhere else. That's why here at Mt. Holly Family Dentistry, we work to provide friendly and personalized service, a promise to execute only the best dental care and get you the results you want in the quickest way possible. Feel free to call us to schedule your next cosmetic consultation with one of our Mt. Holly dentists.