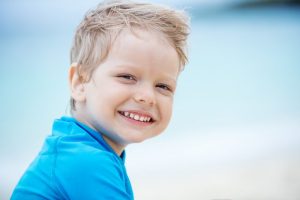 With the holidays coming up, have you done some shopping for your kids? If you're looking for some ideas for stocking stuffers, did you know there are fun gifts you can give your children that keep them healthy too? Keep reading to learn about 7 healthy stocking stuffers from a children's dentist in Mt. Holly so your kids can celebrate the festivities with amazing oral health.
#1: A New Electric Toothbrush
You can buy electric brushes that are themed with your kids' favorite movie characters and heroes. A new brush is often enough to get them excited about taking care of their teeth.
#2: A Fun New Toothpaste
Nowadays, there are many toothpaste flavors on the market, so have some fun with it. Get your kids some flavors they can look forward to when brushing. Just make sure it has the ADA (American Dental Association) seal on it.
#3: A Silly Toothbrush Holder
Are you looking for a cute accessory that keeps your kids healthy too? Children tend to place toothbrushes almost anywhere, which is unsanitary and unhealthy. Getting them a fun toothbrush holder will encourage them to put their brush away properly.
#4: A Fun Tooth Timer
Children often struggle to brush their teeth for the full two minutes that your dentist recommends, so a timer is a great stocking stuffer. This will give your children motivation to brush, but it'll also make sure they're getting the most out of their routine.
#5: A Children's Book on Oral Health
Are you looking to mix up the every night bedtime story? You can gift your children with an entertaining book about oral health. This will teach them the importance of taking care of their teeth, but it'll also be a fun story that they enjoy before bed.
#6: A Fun Dental App
Even if your kids don't have cellphones, you can download dental apps that make brushing and flossing fun while educating them on the importance of oral health. There's even an app called Brush DJ, where you can turn a brushing session into a party.
#7: A Sports Mouthguard (For Child Athletes)
Does your son or daughter play any sports? Whether they're physical or not, a mouthguard is important to protect your loved ones' teeth from damage or injury. Baseball and basketball still account for a large percentage of mouth related sports injuries, so gear up for spring sports for your kids with a protective mouthguard. Ask your family dentist in Mt. Holly about which one they would recommend.
Does it sound like your kids could benefit from any of these stocking stuffers? You still have time! Use these as a guide for a fun and healthy holiday season.
About the Practice
At Mt. Holly Family Dentistry, we have a team of 4 expert dentists who take pride in providing care for patients of all ages. They know that getting kids to take care of their teeth can be hard, which is why they want you to know some easy stocking stuffers to give them. For any questions, they can be contacted through their website or by phone at (609) 267-3230.