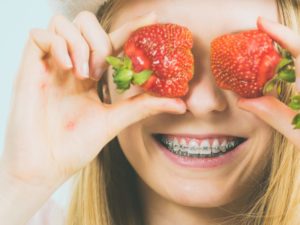 The weather is warming up and the sun is shining, which means that summer is just around the corner! It's the perfect time of year for your son or daughter to enjoy outdoor activities, exciting new adventures, and some relaxation. Summertime may also be the perfect time for your little one to start getting the orthodontic treatment they need. Read on as your local family dentist answers common questions about when children should get braces in Mt. Holly, and why summer vacation could be the best time for them to get a straighter, healthier smile.
How Can I Tell if My Child Needs Orthodontic Treatment?
Dental professionals recommend that children should have an orthodontic checkup by seven years old. Although this may seem early, your Mt. Holly family dentist will be able to identify early warning signs that your child may one day need braces, like:
Early, late, or irregular loss of baby teeth.
Mouth breathing, finger sucking, or biting the cheek.
Crowded, misplaced, or blocked-out teeth.
Difficulty chewing, biting, or closing the jaws together.
When Do Most Children Get Braces?
The best age to get braces varies from patient to patient. The child should have most if not all of their baby teeth out and most if not all of their permanent teeth in. Typically, this falls somewhere between the ages of nine and 14. However, many parents wonder when during the year their son or daughter should start their orthodontic treatment.
Why Should My Child Get Braces in The Summertime?
A child's orthodontic treatment won't be impacted by the weather, so they can get it any time of year. However, there are several advantages to choosing to start braces in the summer, including:
An open schedule means more time for consultations and fitting appointments.
They can overcome any initial discomfort comfortably at home instead of while they're trying to learn in class.
Learning how to eat and speak comfortably with braces can feel less stressful if they have the time and space to do so at home.
They'll have more time to learn how to properly and thoroughly clean their braces every day.
Although it's natural for your son or daughter to feel a little self-conscious about their braces at first, summer gives them the opportunity to get used to them and feel confident in them before heading back to school.
Summer is a great season for braces! Talk to your Mt. Holly family dentist today to see if now is the best time for your son or daughter to start getting the beautiful, healthy, and straighter smile they deserve!
About the Practice
Mt. Holly Family Dentistry has been caring for the smiles of Burlington County and South Jersey for over 30 years now. Their highly trained team of dentists is committed to completing continuing education courses to stay current with the newest dental technology and techniques. They are proud to offer a variety of orthodontic treatments for the whole family, including Invisalign, six month smiles braces, and traditional braces. If you have more questions about when or if your child should get braces, feel free to contact them via their website or at (609) 267-3230.