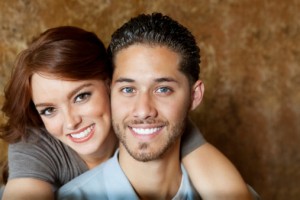 So, you've decided to get porcelain veneers to improve your smile. Great decision! Porcelain veneers are a safe, reliable and effective cosmetic dentistry treatment that has been around for years. The dentists at Mt. Holly Family Dentistry have helped many people enjoy healthier and more attractive smiles with porcelain veneers, and they're happy to do the same for you. To help you care for your porcelain veneers and extend their longevity, we'd like to offer some tips. Read on to find out how best to maintain your veneers.
Practice good oral hygiene. You may only see porcelain veneers when you smile, but you teeth are hiding behind them and they are still susceptible to tooth decay. Healthy teeth are essential to the life of your veneers. Therefore, be sure to brush at least twice a day and floss at least once a day.
Use only a soft toothbrush and non-abrasive toothpaste. Porcelain veneers are quite strong, but they are not impervious to damage. A toothbrush with hard bristles or abrasive toothpaste can damage the polish on veneers, so stick with the soft touch.
Beware gum disease. Plaque, which is where the bacteria that cause gum disease hang out, can build up on veneers as well as natural teeth. Therefore, removing plaque with daily brushing and flossing is critical to maintaining your oral health and the appearance of your veneers. Periodontal disease can cause gums to recede, which can expose the upper edge of veneers, making them look unnatural.
Schedule regular dental checkups. Dental cleanings and exams every six months are not only an important component of your overall oral health, they also give your Mt. Holly dentist the opportunity to examine your veneers and do any necessary repair work.
Avoid chewing on hard objects. Porcelain veneers are strong and durable, but they can be damaged. Therefore, avoid biting down on hard objects such as nuts, hard candy, pens, ice cubes and even your fingernails.
Don't grind or clench your teeth. If you know that you grind and clench your teeth at night, mention this to the dentist at Mt. Holly Family Dentistry. We can prescribe a custom-fitted oral appliance to protect your veneers and your teeth.
For Porcelain Veneers, Mt. Holly Calls Our Office
If you would like to know whether or not you are a qualified candidate for porcelain veneers, or if you'd like more information on how to care for the veneers you already have, contact your Mt. Holly dentist today.