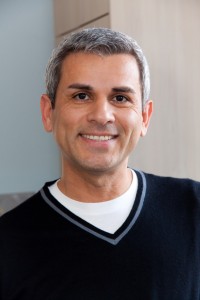 Missing teeth don't do a smile any favors. In fact, our Mt Holly patients often report suffering from anxiety, stress and embarrassment as a result of their lost teeth. That's why our team is so passionate about tooth replacement — we know that for someone who's been dealing with the damaging effects of a gapped smile, the results can be truly life-changing. If you're missing one or more teeth in Mt Holly, it's time for you to learn about your options in tooth replacement.
Replace Missing Teeth at Mt Holly Family Dentistry
The tooth replacement that's right for you will depend on a number of factors, including how many teeth are missing, where the gap is and your oral and overall health.
Dental Implants Provide the Best Replacement
To begin with, nothing replaces teeth as well as dental implants. That's because a dental implant replaces the tooth's root as well as the crown, or the visible portion, meaning your jawbone stays healthy and whole. The procedure may take about eight months to complete, but in the end, you've got a beautiful, stable replacement that can easily last for a lifetime with proper care. Dental implants can support crowns or dentures, depending on how many teeth are missing.
Good candidates for dental implants have the following:
Adequate supporting jawbone structure

Good oral and overall health
Dental Bridges Replace One or More Teeth
When one or more teeth have gone missing, a dental bridge is a fine option in replacement. It works by creating a literal bridge over the gap, using the two surrounding teeth as anchors. A crown is placed on each side to keep the prosthetic tooth (or teeth) between stable. Fixed bridges are a fast, affordable alternative to dental implants.
Fountain of Youth Dentures
If you're missing several teeth, you know that gaps in a smile can really age your appearance. To help you regain your teeth and your youthful look, Mt Holly Family Dentistry is happy to offer its patients Fountain of Youth Dentures, which consider the volume of your face to avoid the sunken denture face appearance. Patients who have chosen this method in our office report looking as much as 20 years younger. Click here to see just two amazing transformations Fountain of Youth Dentures have produced.
Complete Your Smile in 2016 at Mt Holly Family Dentistry
When you're ready to enjoy a complete smile once again, don't wait to contact our office to book your appointment. Our team is excited about helping Mt Holly residents achieve their smile dreams in 2016 — and that means you! Call us today.