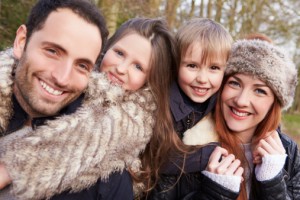 Dental care is important. However, over 100 million Americans fail to see a dentist each year, even though routine dental exams are the only way to prevent dental decay and infection. Whether you are 1 or 100, protecting your oral health is important. Semiannual dental visits will ensure that any potential dental health issues are spotted early, when treatment is simple and most affordable. Dental checkups and cleanings can also help prevent some oral health problems from developing in the first place. In addition, visiting a dentist regularly will ensure that your smile looks and feels as healthy as possible. You can schedule your 08060 dentist appointment with our Mt. Holly New Jersey office today.
Your 08060 Dentist is Highly Qualified
The dentists of Mt. Holly Family Dentistry are experienced, compassionate, and caring professionals, committed to providing high quality, patient centered care each and every day. Learn more about our highly qualified Mt. Holly New Jersey dental team here.
Your 08060 Dentist Offers Comprehensive Dental Care
No matter what your dental care concern, we have a comprehensive treatment plan and painless treatment solution. We offer complete dental care for your entire 08060 family including:
Your 08060 Dentist Offers Financing Options
Financial questions shouldn't stop you from getting the dental care you need to stay healthy. Your 08060 dentist will work with you to answer your dental insurance questions. In addition, we are always happy to help you file your insurance claims paperwork.
Even if you don't have any pain or symptoms, you could still have oral health problems that only a qualified 08060 dentist can diagnose. Keeping your mouth healthy is an essential part of your overall health. Schedule your Mt. Holly New Jersey dentist appointment with Mt. Holly Family Dentistry today. We proudly welcome families throughout 08060 and the surrounding Mt. Holly New Jersey communities including Westampton, Hainesport, Lumberton, Springfield, Pemberton, and the neighboring areas.